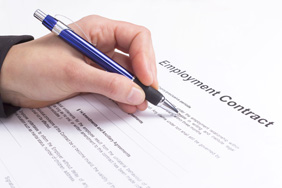 The New Zealand Employment Law Station is New Zealand's leading provider of employment law seminars, workshops and advocacy in innovative styles that are reflective, collaborative and practically focused to neutralise the presumed imbalances of power between the employers and employees.
The Employment Law Station has identified internal causes of key employment law issues that give rise to avoidable grievance cases and avoidable falls in productivity and profitability. The gap between management and employees is a predominant cause of failure for employees and for the business. Every employee and every business should be aware of this valley that the New Zealand Employment Law Station has code –dubbed "the Valley of death" A valley that is negatively impacting on productivity, profitability, employee success and businesses.
The company has put together unprecedented theoretical and practical exceptional knowledge and wisdom, engaging professional and experienced people bringing an innovative approach to New Zealand in terms of making available practical employment practices through seminars and workshops throughout New Zealand.
The New Zealand Employment Law Station will gradually be employing numerous stuff with various skill sets.