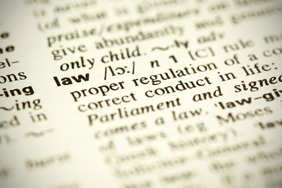 We sometimes call ourselves "Employment Law Vaccinators". So often, Employment business is about mending things that are damaged or broken but most importantly preventing them from being broken. We want to see strong and healthy employment relationships and successful businesses. We will do our best for you – even when things are going well – to protect and make them even better.
We are also called "Employment Pace setters". It's our business to get things right at the beginning. When you start in business, you don't always want employment issues, but you need to get the relationship right and relate it to your situation – everyone is different. There may be a time and place for employment issues but strong and safe employment foundation is always better.
We sometimes say we know what we are talking about. We don't know everything, but sometimes surprise even ourselves. We do have years of experience and we are always learning. We can generally answer your questions and point you in the right direction. Our clients are employee, employers and prospective employee/employers and tradesmen, and, manufacturers and shopkeepers, students and nurses and teachers - and whatever you may be. We go on from one generation to another and the next after that. We are interested in business and families - and that's just about everything; but you could say that Employment Practice is the heart of our business.
If we call ourselves Employment Practice, we mean that we want to be making families and businesses strong - not taking them apart. Yet an important part of Employment Practice is getting things right the first time for greater productivity and greater relationships.
While we always prefer to keep our clients away from the Court, we do offer skills in handling Employment Litigation and Dispute Resolution, where this is unavoidable.
We are sensitive to the concept in which the selection of candidates for a position is based on their performance in their current role rather than on their abilities relevant to the intended role. They only stop being promoted when they are out of their depth in a job they cannot do. Thus, Managers rise to the level of their incompetence. This also supposedly explains why so many of the managers at every business you work for are somewhat incompetent or less confident
There are methods that businesses can use to mitigate the risks associated with this kind of risk;
Refrain from promoting workers based on their current performance without proof of their abilities to succeed in the desired role.
Provide in-service training for the desired roles for those being considered for promotion or contact us for our specialised workshops
We provide workshops across many aspects of the employee and employer relationship.
Our workshops include:
Understanding employment law-contracts
Companywide employment policies
Dispute resolution and mediation
Health & safety
Although we are driven by the adage that says "prevention is better than cure," we also represent employees/ companies in;
Bringing or defending personal grievances
Employment litigation
We provide advice on the following areas of employment Law
Advise on employment contracts
Employment Agreements
Employment Law
Employment Relationship Problems.
Internal mediation
Negotiate for prompt resolution
Provide early support between employer and employee before mediation or any stages of interventions are reached to alleviate emotive tensions to avoid cut down on productivity and destruction of good faith relationships.