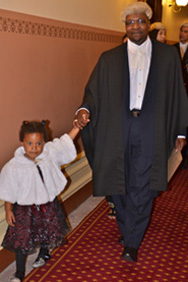 The New Zealand Employment Law Station is New Zealand's innovative provider of employment law seminars, workshops and advocacy in innovative styles
that are reflective, collaborative and practically focused to neutralise the presumed imbalances of power between the employers and employees.
The company is based in Tauranga. The head office for the company will be opened in Waikato, Te Kauwhata by the end of the year 2014.
The Employment Law Station has identified internal causes of key employment law issues that give rise to avoidable grievance cases and avoidable falls in productivity and profitability. The gap between management and employees is a predominant cause of failure for employees and for the business. Every employee and every business should be aware of the valley that the New Zealand Employment Law Station has code-dubbed "the Valley of death" A valley that is negatively impacting on productivity, profitability, employees success and businesses wellbeing.
The company has put together unprecedented theoretical and practical exceptional knowledge and wisdom, employing professional and experienced staff bringing an innovative approach to New Zealand in terms of making available practical employment practices through seminars and workshops throughout New Zealand.
The seminars are designed and arranged with stunning training concepts, and are presented with motivational mix that our customers will always have something to take home with them. Amongst all this, we work collaboratively with specialists and various authorities in the area of employment law practice and businesses. Amongst the customers who benefit from us, are referrals from the Employment Authorities, Employment Court, mediators and arbitrators through our open-door policy to collaboration. The Employment Law Station is committed to working collaboratively with various businesses and practitioners to make New Zealand sustainably productive in good faith.
Established in New Zealand for New Zealanders, the company wishes to spread the experience abroad as a New Zealand value. The company is expanding to a nationwide operation with new offices being set up in many cities and town. The company wishes to open a new office in other locations as soon as possible to promote the " Prevention is better than cure "approach in employment practice.